River Crossing Playback Theatre builds bridges in community by bringing your stories to life, honoring each with an artistry that recognizes the dignity and differences in each of us.
We are excited to announce our second River Side Stories series at Cafe Garth in Columbia, PA featuring a diverse Open Mic hour at 6 pm followed by Playback Theatre at 7 pm. Join us!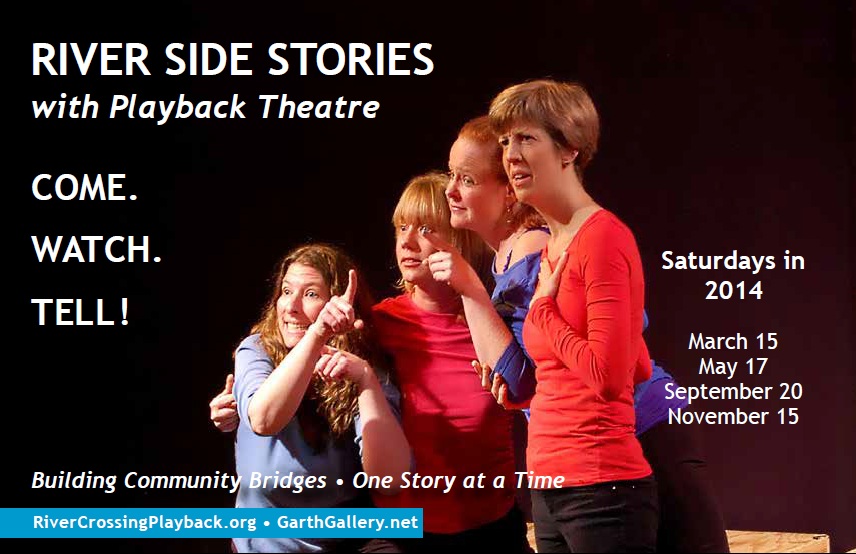 Contact rivercrossing@jubileearts.net or (717) 382-8292 with any questions or to get the latest updates. 
JOIN US online at: FACEBOOK.com/groups/rivercrossingplayback/